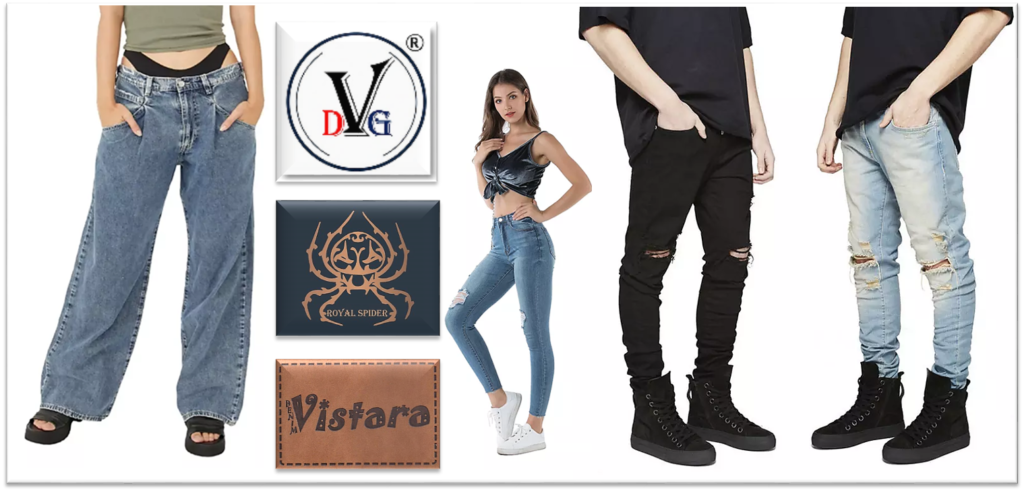 Founded in 2018, Denim Vistara Global Private Limited provides premium denim manufacturing for clothing brands and wholesalers across the India. We have established a strong reputation as one of the leading denim manufacturers in india.
Denim Vistara Global Private Limited is an experienced textile manufacturer that has manufactured product for fashion and denim brands around the world. In addition to 5 years of experience, we are committed to ongoing research into denim/twill fabric to develop and produce new, innovative product.
Responsible manufacturing practices:
Denim Vistara Global Private Limited maintains green, environmentally-safe production practices, taking our role of a responsible corporate citizen seriously. Our denim manufacturing practices comply with international workplace, health and safety, legal, ethical and security standards.
Denim Vistara Global Private Limited
Office Ph.: +91 22 49749333
WhatsApp: +91 7738270122
Email: info@denimvistara.com
Web: www.denimvistara.com
Please contact on given below details for all Manufacturing and Export related enquiries: exim@denimvistara.com
Address: https://g.page/denimvistara
516, Arcadia, Hiranandani estate, G.B. Road, Thane West, Mumbai, 400607.