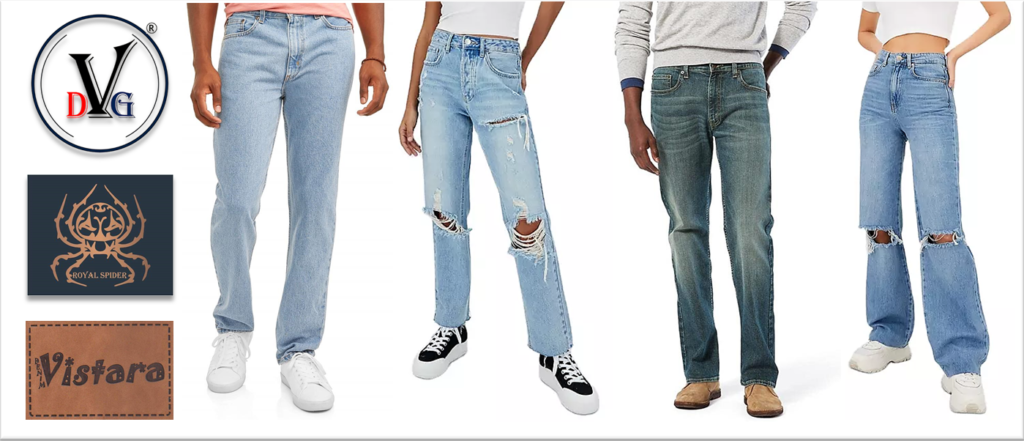 We are one of the Denim Jeans wholesalers in Mumbai ( www.jeanswholesaler.in ) offer wide variety of quality products. The products we sell are made from fine quality material and the designs we offers are unmatched thanks to our highly talented designers. Not only inbound deals, we deal with outbound clients as well from the commercial capital. The products we offer are great in terms of quality and price. Wholesale cloth market in Mumbai is well settled due to presence of foreign trade houses. Business houses around the world who know the history of Mumbai are aware of the quality and price of country so prefer to make trade from Mumbai. The policies of the state are also favorable in terms of making business with the outside world. Understanding this we made our presence here and are overwhelmed by the responses.
We are not only the suppliers of denim but also have an excellent manufacturing unit stationed at Mumbai. We use only the quality denim for our products that is selected from the best material
available in the market. Our products include jeans for all sections and the brands Royal Spider, DVG and Denim Vistara we introduce are categorized on the basis of quality and theme. Our products are highly durable and remain in shape even after multiple wash. The accessories we use in our products are of the same durable quality and remain firm with the product. The cut and designs are contemporary and always follow the fashion trend. Because of our highly efficient design visualizing team, we are not just the trend followers but also the trend setters. We can assure you that you'll find us the best jeans suppliers in Mumbai.

Denim Vistara Global Private Limited
Office Ph.: +91 22 49749333
WhatsApp: +91 7738270122
Email: info@denimvistara.com
Web: www.denimvistara.com
Please contact on given below details for all Manufacturing and Export related enquiries: exim@denimvistara.com
Address: Denim Vistara Map
516, Arcadia, Hiranandani estate, G.B. Road, Thane West, Mumbai, Maharashtra 400607.