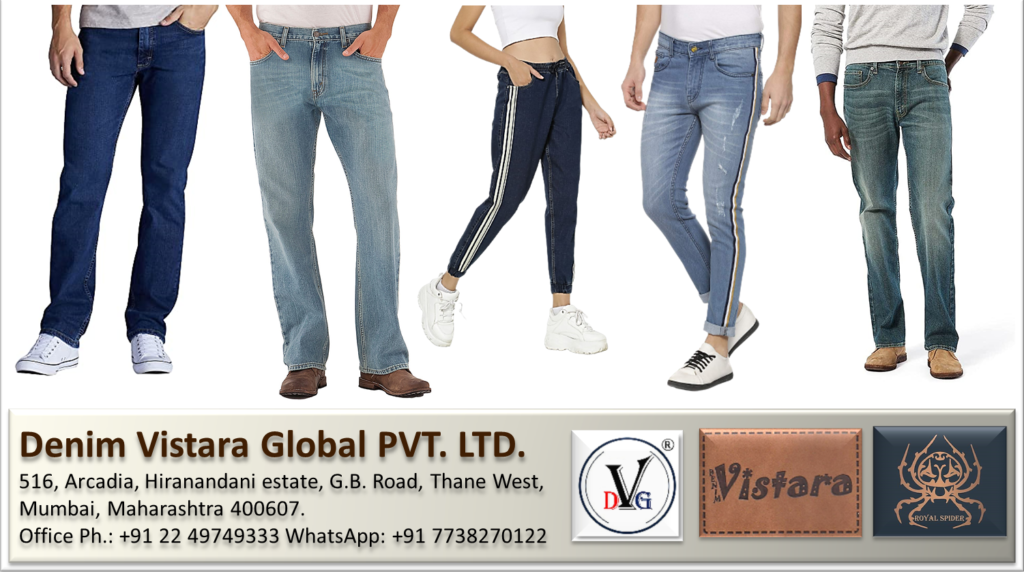 Denim Vistara Global Private Limited is a leading global player in the textile industry. Being backed by experienced promoters, the company is spreading its wings all over the globe at a very fast pace.
Denim Vistara Global Pvt. Ltd. We are a trusted brand that people put their faith on for the quality, price and paramount support and so you can. Over the years, we have been in the niche and gained a huge appreciation among the best Men and Women Jeans Manufacturers in Mumbai. We have the premium collection.
No matter whether you are a retailer, wholesaler, store owner or customer, we can fulfill your orders accordingly. Counted among the trusted Exporters and Denim Jeans Suppliers in Mumbai, we make no delays in delivery and promise that the best quality will reach you. For more information, send us your enquiry or call now.
Denim Vistara Global Private Limited
Office Ph.: +91 22 49749333
WhatsApp: +91 7738270122
Email: info@denimvistara.com
Web: www.denimvistara.com
Please contact on given below details for all Manufacturing and Export related enquiries: exim@denimvistara.com
Address: https://g.page/denimvistara
516, Arcadia, Hiranandani estate, G.B. Road, Thane West, Mumbai, Maharashtra 400607.