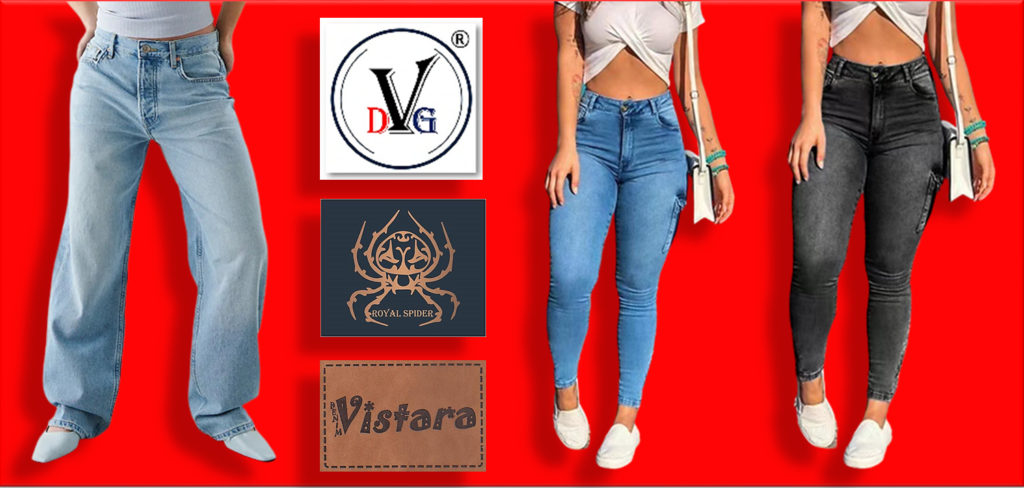 Welcome Denim Vistara Global Private Limited Exports is one of the largest leading Denim Clothing manufacturers in Mumbai, India. We are among the most preferred & trusted Knitwear Manufacturers in India. We are serving our customers with a complete apparel manufacturing solution from fiber to fashion. Vertical integration of manufacturing process enable us to customize products as per the client's specifications with reliable quality assurance in a cost-effective manner. At the same time, we are able to develop innovative products while controlling quality, costs and timely delivery of production. Our team is a brilliant mix of the best in technology, design, and manufacturing.
Whatever the need be, Denim Vistara Global Private Limited is here to help you. Talk to us about your vision and requirements.
Denim Vistara Global Private Limited
Office Ph.: +91 22 49749333
WhatsApp: +91 7738270122
Email: info@denimvistara.com
Web: www.denimvistara.com
Please contact on given below details for all Manufacturing and Export related enquiries: exim@denimvistara.com
Address: https://g.page/denimvistara
516, Arcadia, Hiranandani estate, G.B. Road, Thane West, Mumbai, 400607.